Trying to figure out how to show off your NC State Wolfpack Pride on your wedding day but not quite sure how to do it? Read on to see more inspiration for a NC State Wedding!
NC State Wolfpack Pride
I love when couples show their team spirit and incorporate it into their wedding day. Now, as a disclaimer, I am a UNC fan. Don't quit reading State fans! I promise this is good!. Being a Carolina girl, working at the University of North Carolina's hospital for almost five years, and being raised in a Carolina-blue family, I have a few ties that I can't deny. But when UNC isn't playing, I am rooting for the Pack! Especially when they're playing duke…but that's another blog post for another day.
NC State Wedding Details
Camry and Eric did a phenomenal job of showing off their Pack Pride at their wedding in New Bern, NC. Camry's grandmother crocheted this sweet garter for her, in red and white, and added satin ribbons to finish the look. This was Camry's garter to keep, while her NC State-emblazoned garter was for Eric to toss to the guys. This is a simple way to incorporate your Pack Pride without looking too "theme-ey".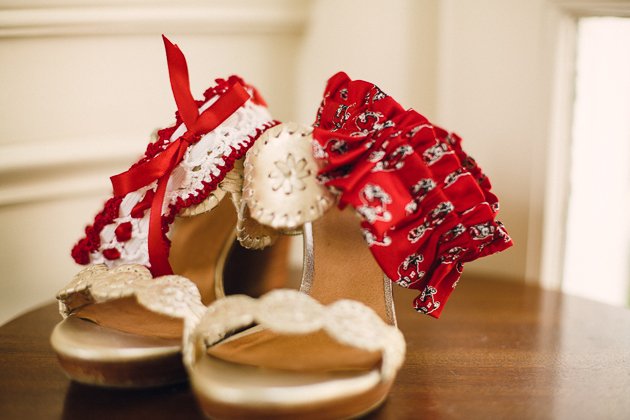 NC State Cornhole Boards
You're not in the South if you aren't throwing bean bags at a tailgate! Camry & Eric's NC State corn hole boards were a perfect way to incorporate their love of the Pack while giving their guests an opportunity to mingle, relax, and have some competitive fun (because when have you ever seen a cornhole game not get competitive??).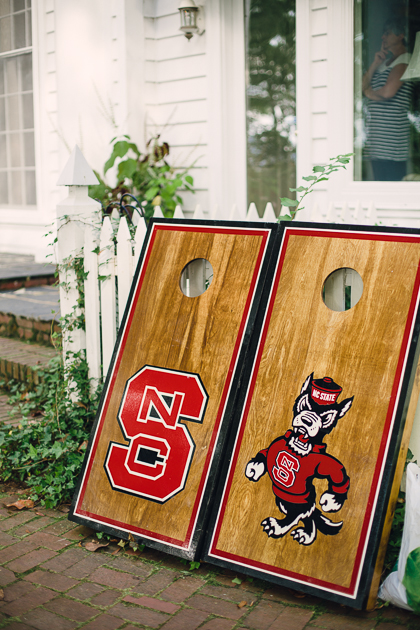 NC State Wedding Invitations
And although these invitations are not from Camry & Eric's wedding but from Rachele & Thomas's wedding, I thought this was a great example of how you could incorporate red, black, and white in a "non-theme-ey" way.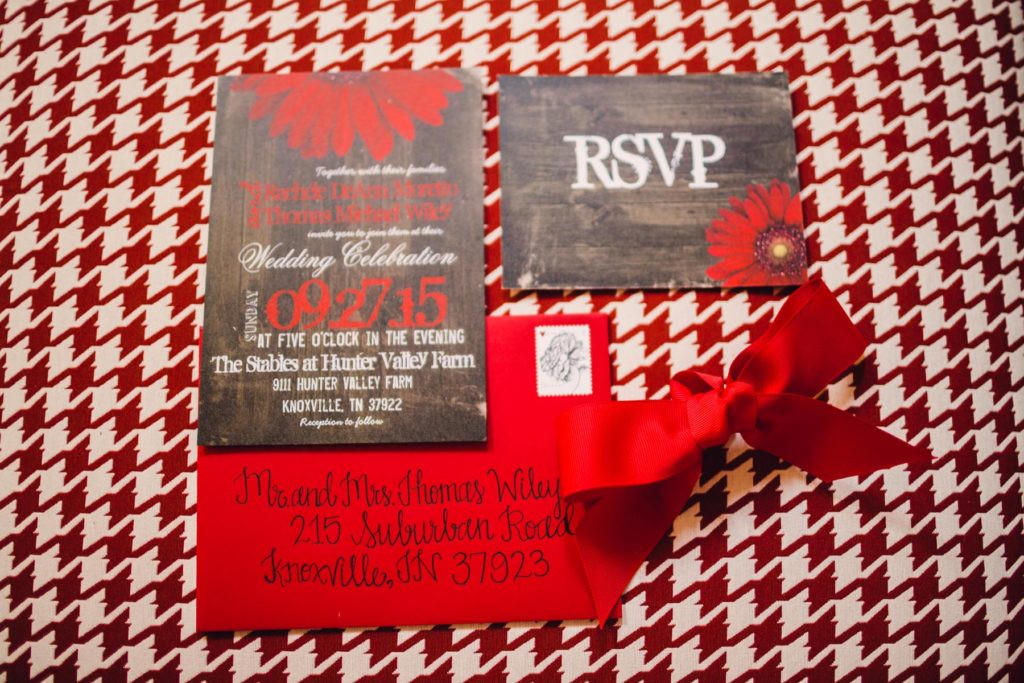 NC State Bouquet
This bouquet would be another incredible way to incorporate that beautiful color of red into your wedding day.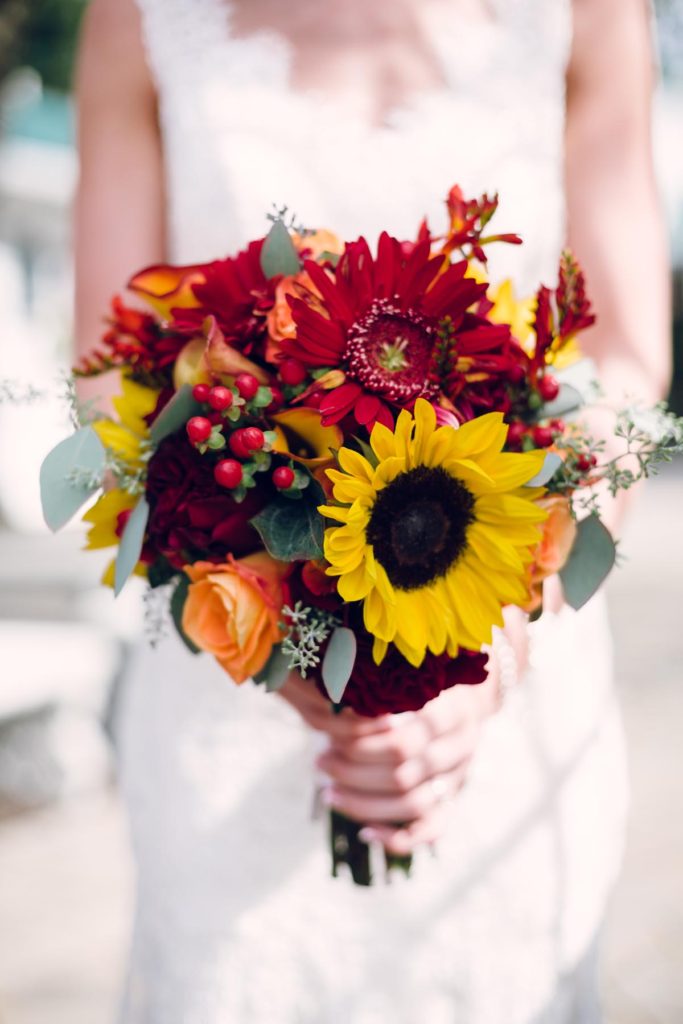 NC State Bridesmaids
While your bridesmaids walk in with "the winds of Dixie softly blow o'er the fields of Caroline" playing softly in the background, make sure they're dressed in State Red to show off your Pack Pride!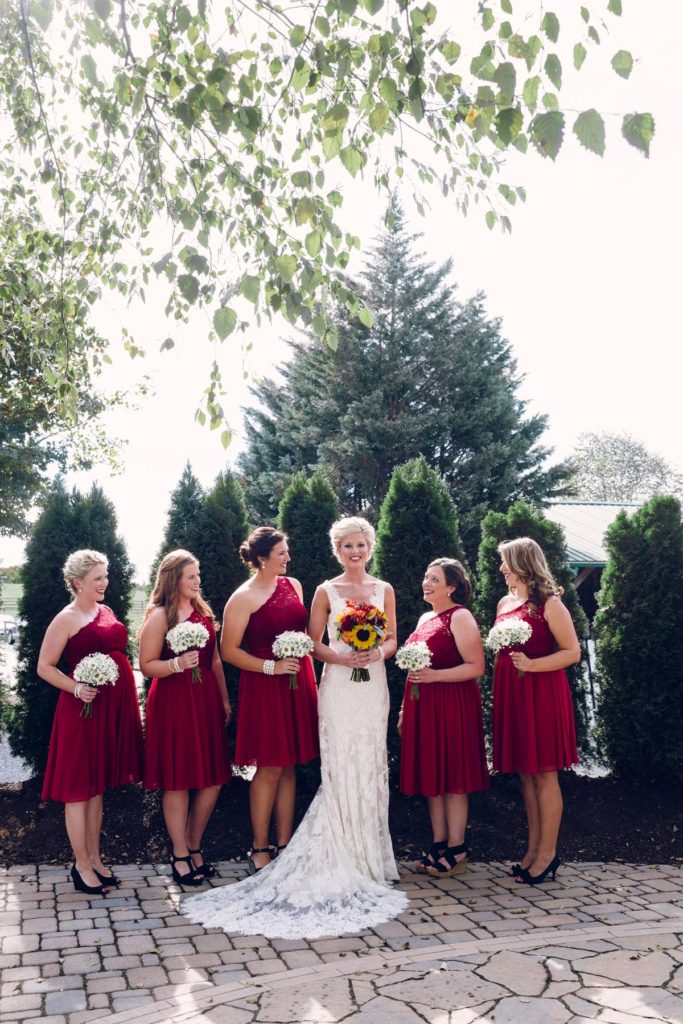 I hope you've enjoyed this quick round-up of NC State inspired wedging details. Comment below with any other inspiration you might have!