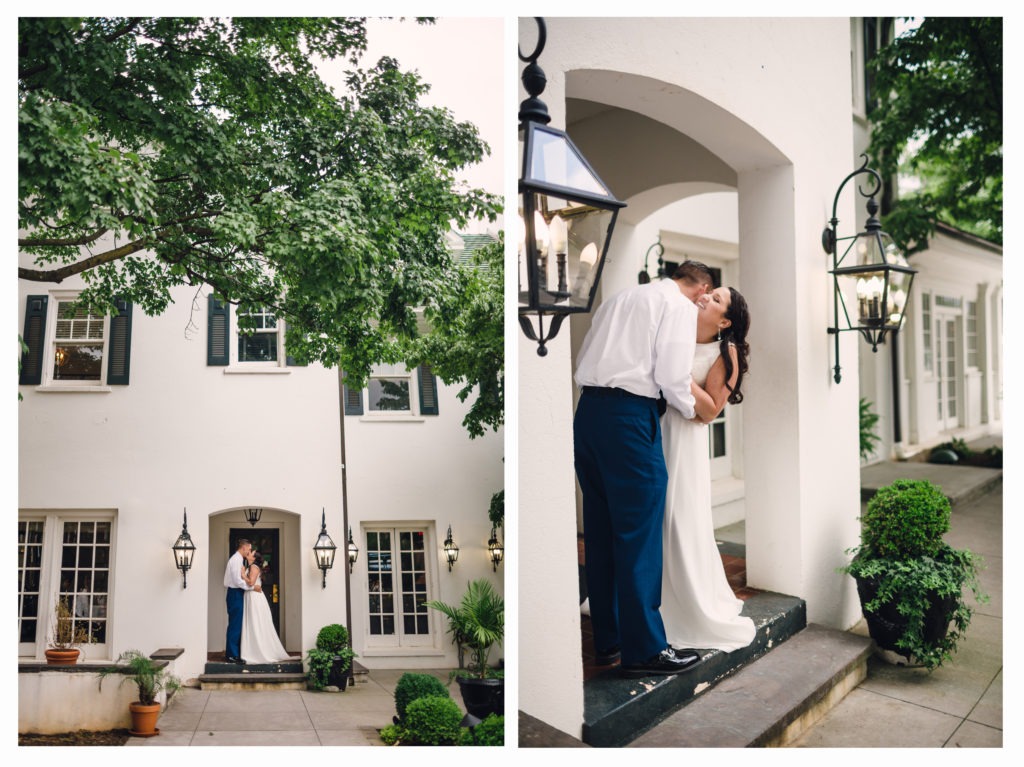 I recently photographed a GORGEOUS wedding at the Spring House Restaurant in Winston Salem, North Carolina. Kyle & Ashely were just the sweetest couple, and their story is so sweet as well!
Wedding Venue
The Spring House is a renovated 1920's home in downtown Winston Salem. If you've been following our Facebook page or this blog, you know that we instantly fell in love with the venue and staff during Kyle & Ashley's wedding. Subsequently, we did a styled shoot there not long after. We absolutely love working with them. For a tour of this gorgeous venue, check out our blog post here. Kyle and Ashely were both looking for Southern charm in their wedding venue. They wanted a beautiful setting in which their close family and friends could come and celebrate. They found all that and more at Spring House.

Their Story
Kyle and Ashley met while Ashely was on a girls' trip to Nashville, Tennessee. Kyle, in the army and stationed nearby, was downtown with some friends when he met Ashley at BB King's Blues Bar. As Ashley states, "It was history after that".


Wedding Day
I remember the day was just amazing. It was a perfect North Carolina afternoon. The sun was warm and a gentle breeze blew through the trees in the front yard of Spring House. I met Ashley inside, who was helping her mother set up for the wedding. Being an intimate wedding, Ashley was relaxed enough to be a part of this special moment with her mom.
I quickly got to work capturing the gorgeous details, including the custom sugar-cookie favors, who were made by Ashely's sorority sister.
Soon, Ashley was in her dress and walking down the walkway to Kyle. There were tears and smiles as the couple stated their vows. It was just lovely!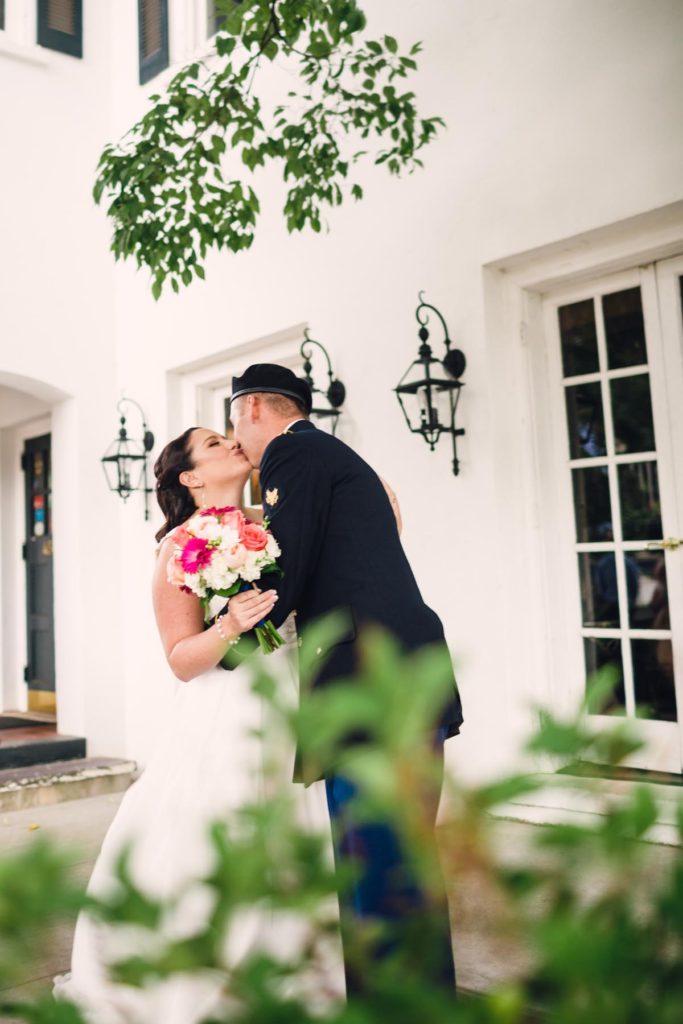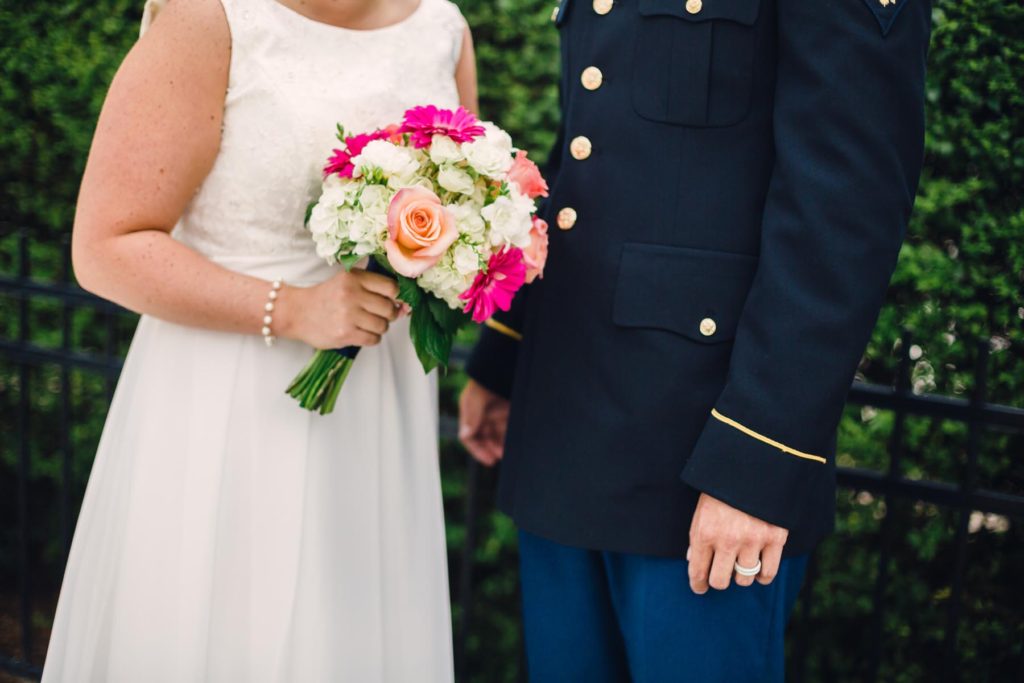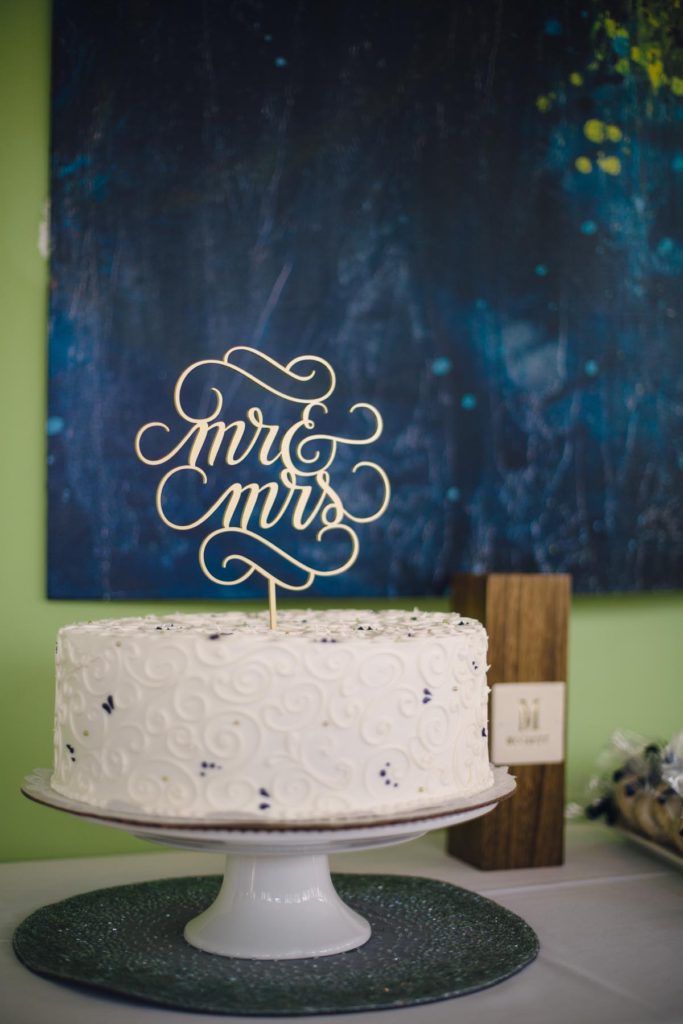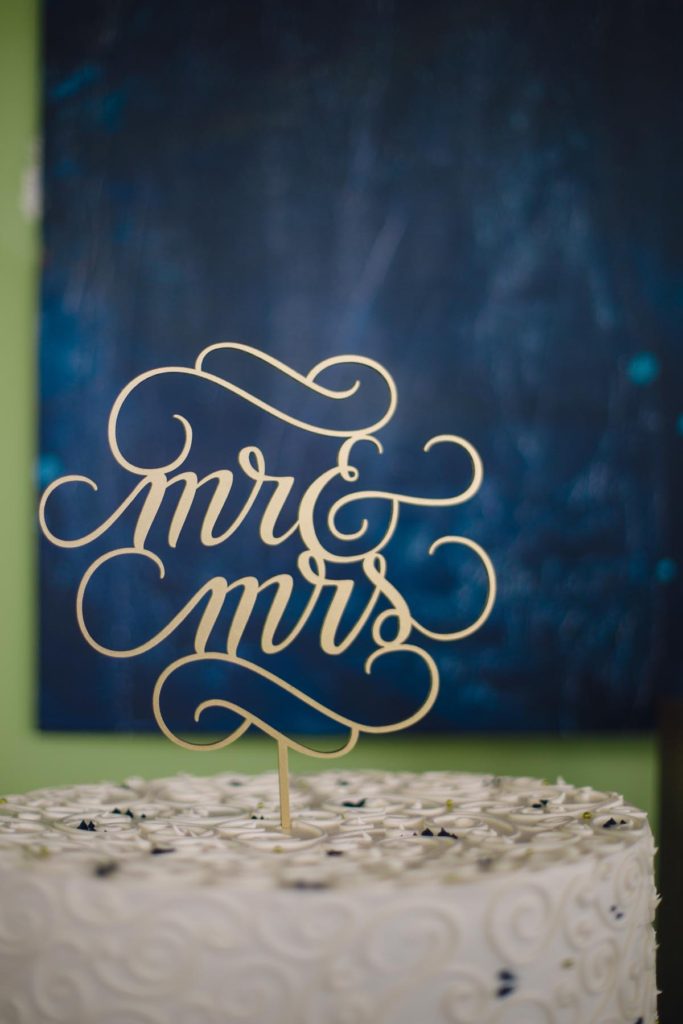 Reception
Spring House really outdid themselves with a scrumptious reception menu. That cake was just delicious–ironically from the company Delish in Greensboro NC!
We wish Kyle and Ashley all the best as they start their beautiful lives together!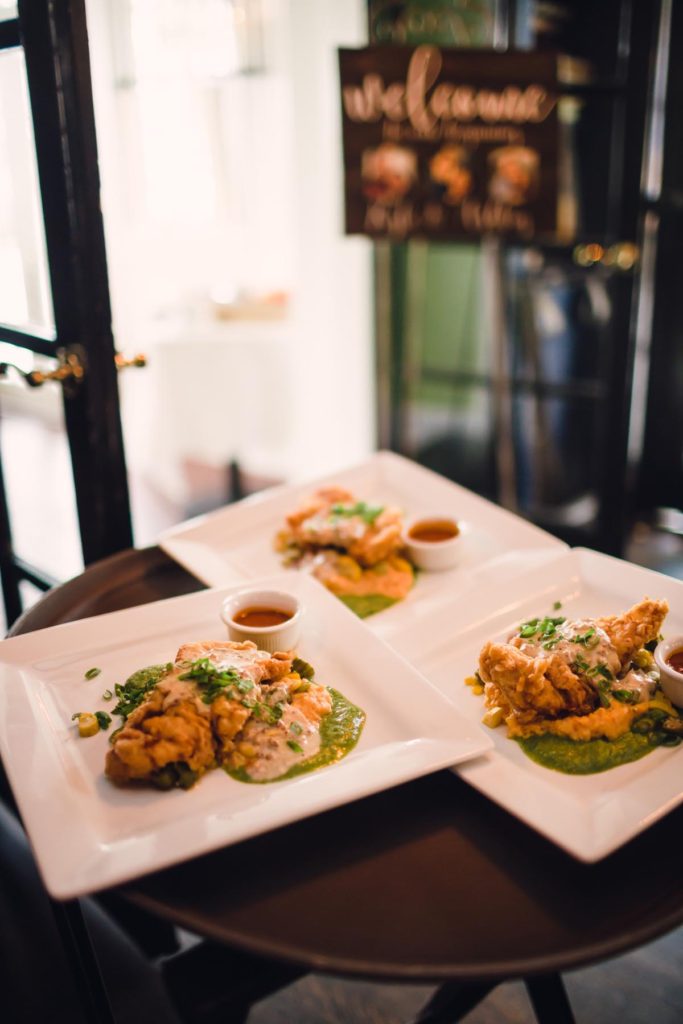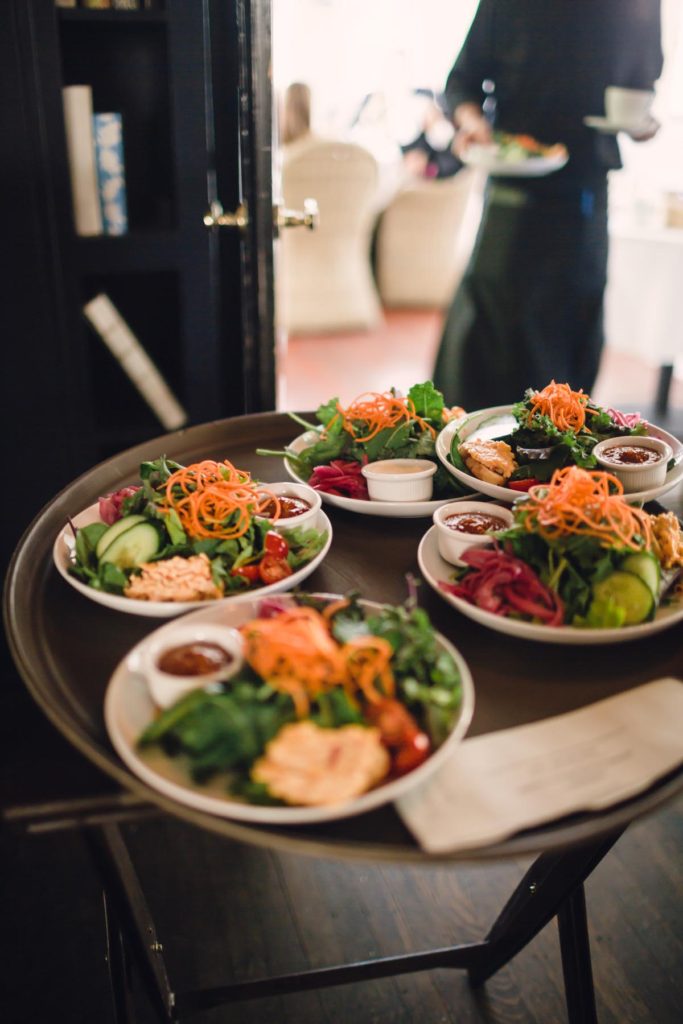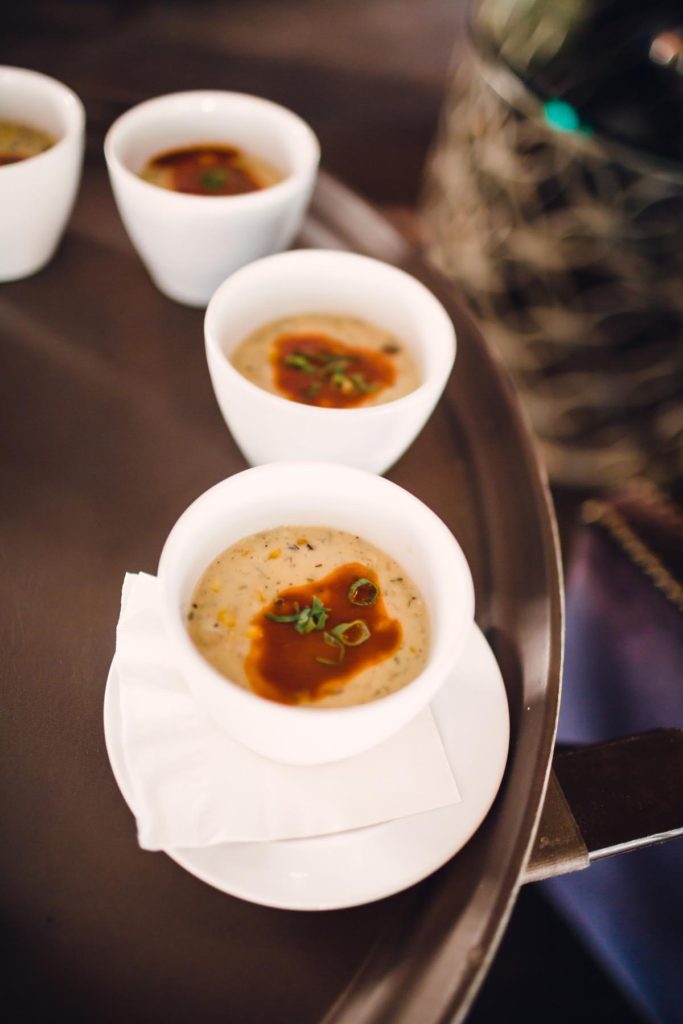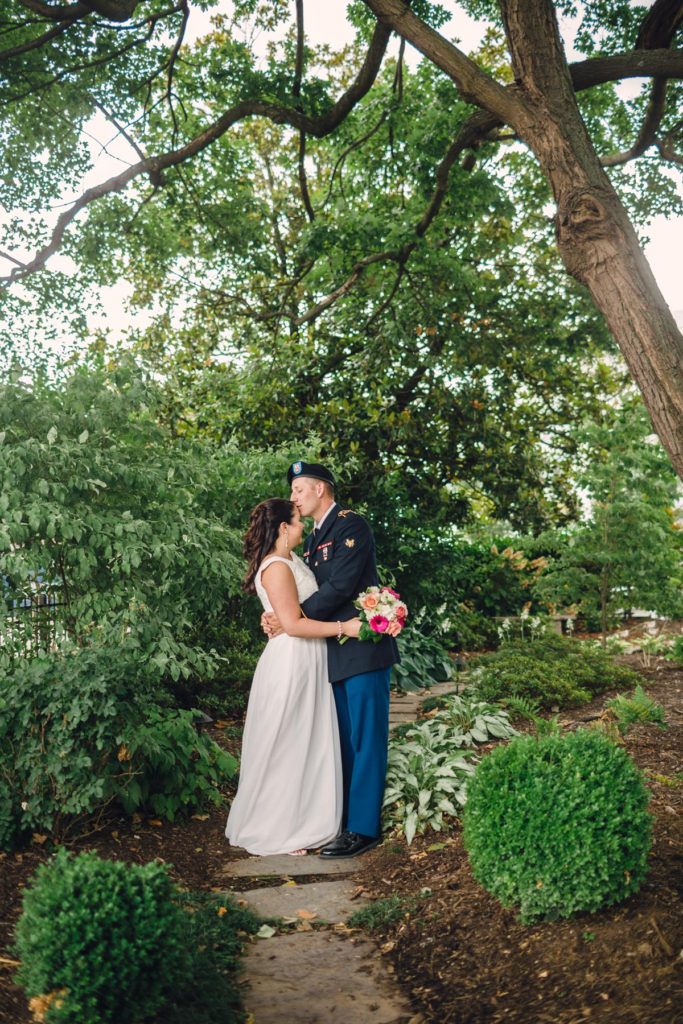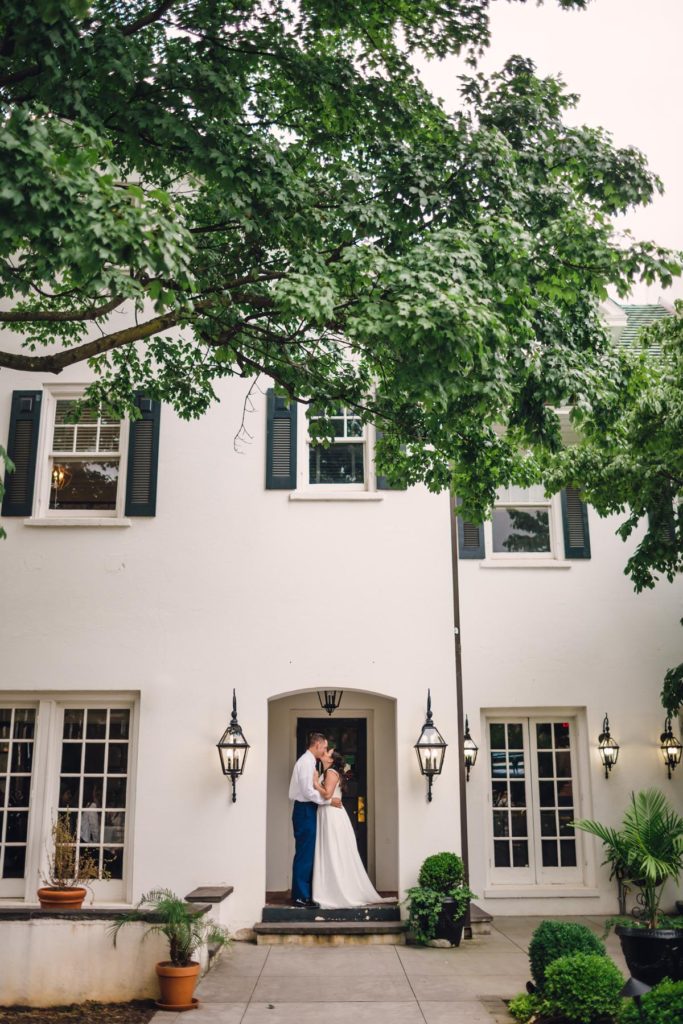 This wedding has been featured on Intimate Weddings , Classic Bride Blog, and Aisle Society
Vendors included: The Spring House
Gown: Bridal Mart
Catering: The Spring House
Cake: Delish
Tabletop florals: The Spring House
Bouquet: Botanica Gifts and Floral
Hair and Makeup: Local Honey Salon