Downtown Knoxville Wedding
As a Knoxville Wedding Photographer, seeing Neyland stadium is just part of living in downtown Knoxville. Having lived in Knoxville for 6 years, it has become part of the backdrop to me. To Erica & Jordan, it is one of the most special places. Having spent countless hours on the grounds of the University of Tennessee, they have also spent many hours at Neyland stadium cheering on their Vols 🙂 It is also where they met! It is where their relationship grew and blossomed. As a result, I wanted to incorporate the stadium, downtown Knoxville, and the color orange into their photos. But I didn't want to go overboard with it either. Wanting their true love for each other to shine through (not just their love for the Vols), we worked hard to strike that balance as the day progressed.
Bangs and Blush
Beginning the day at Bangs and Blush's studio in downtown Knoxville, Erica & her girls got ready. The studio's huge windows on their storefront really created the most lovely light for getting-ready photos. Additionally, the high ceilings created an open and airy feel in the photos. When beautiful florals by Meg Hutchinson Florals arrived, everyone's wedding day look was complete. My favorite moment in this part of the day, was when Erica showed her mother and mother in law how she had incorporated pieces of their wedding dresses into hers. How special!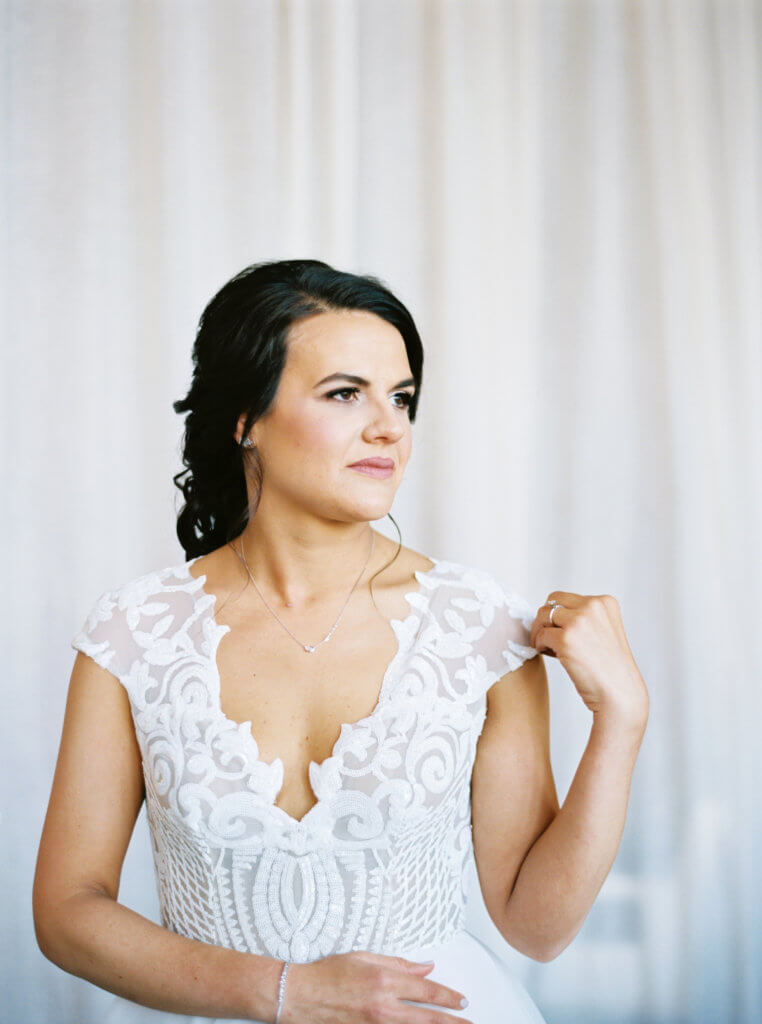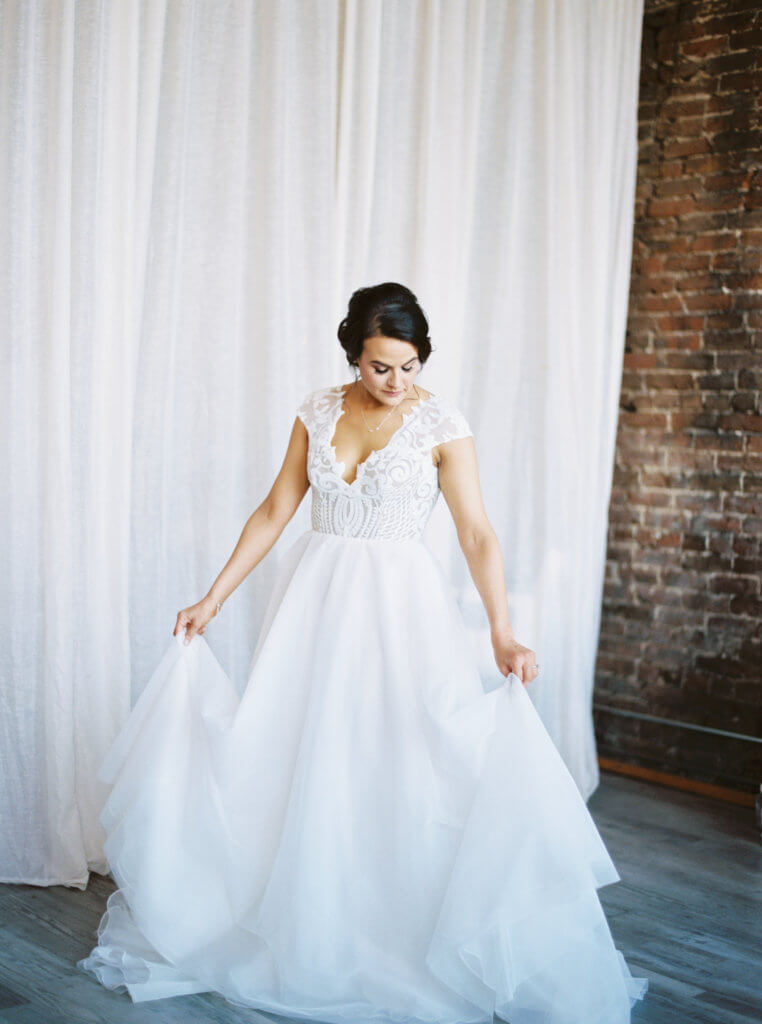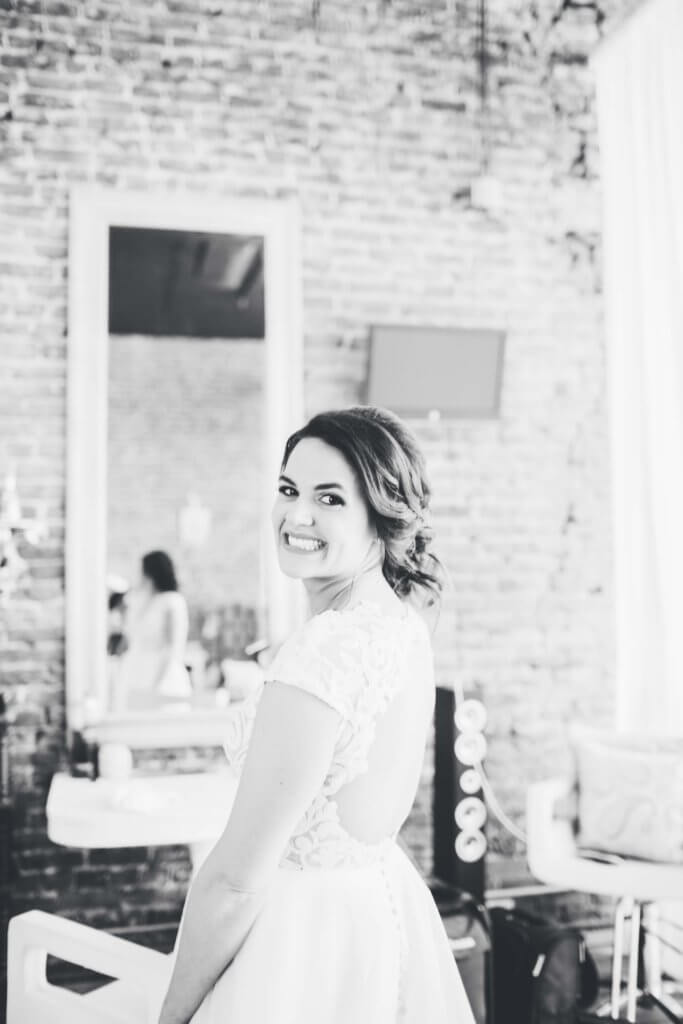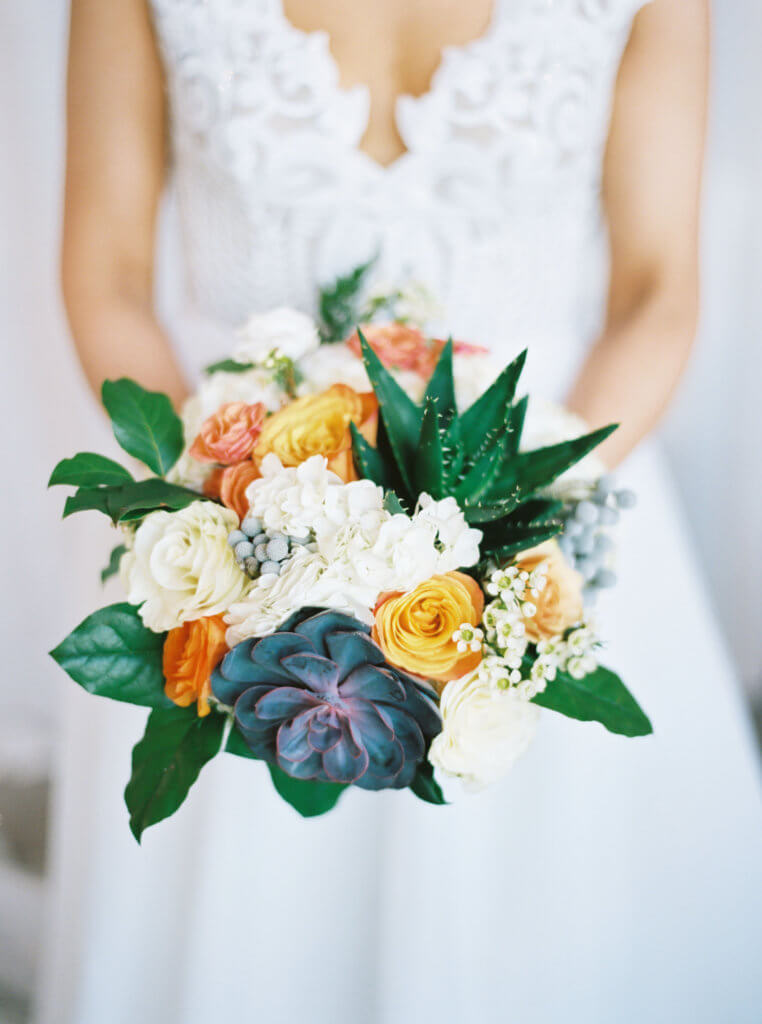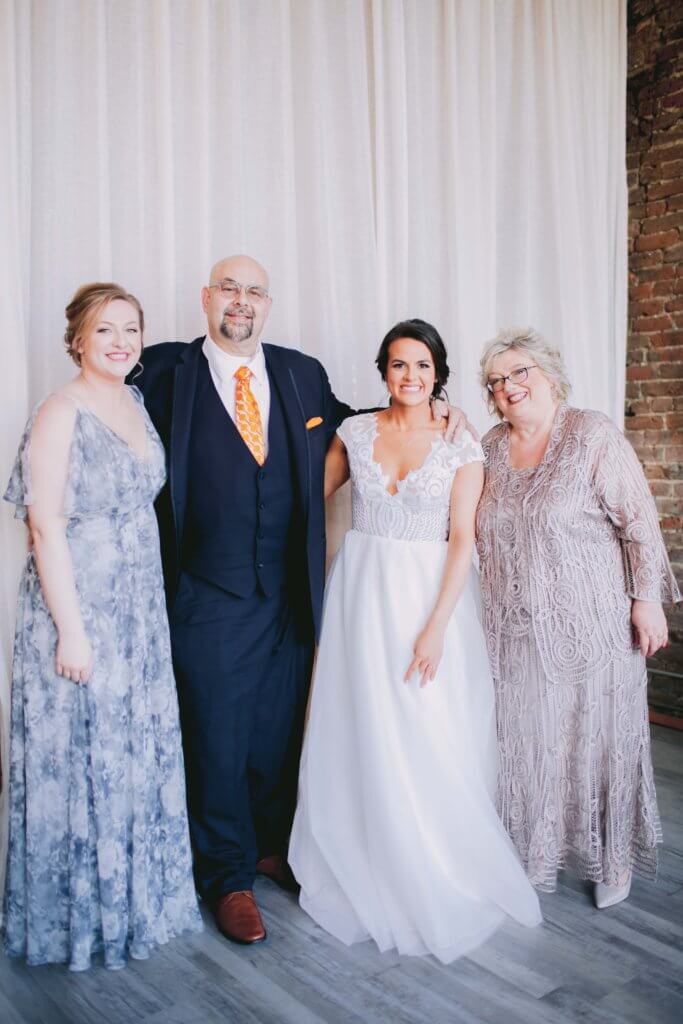 Elkmont Exchange
Beginning their day at Elkmont Exchange in downtown Knoxville, Jordan and his guys enjoyed watching the Tennessee Volunteers basketball game. The guys enjoyed drinks and lots of laughs and celebration as the Volunteers played well. Even if they weren't playing well, we're pretty certain Jordan would have been having the time of his life 🙂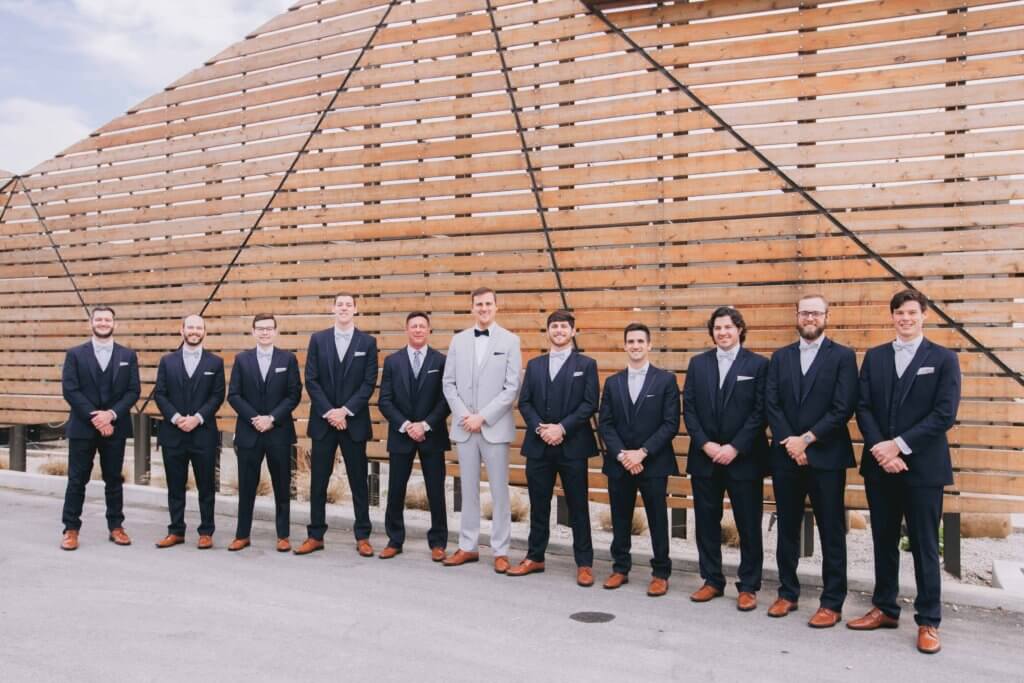 Holy Ghost Catholic Church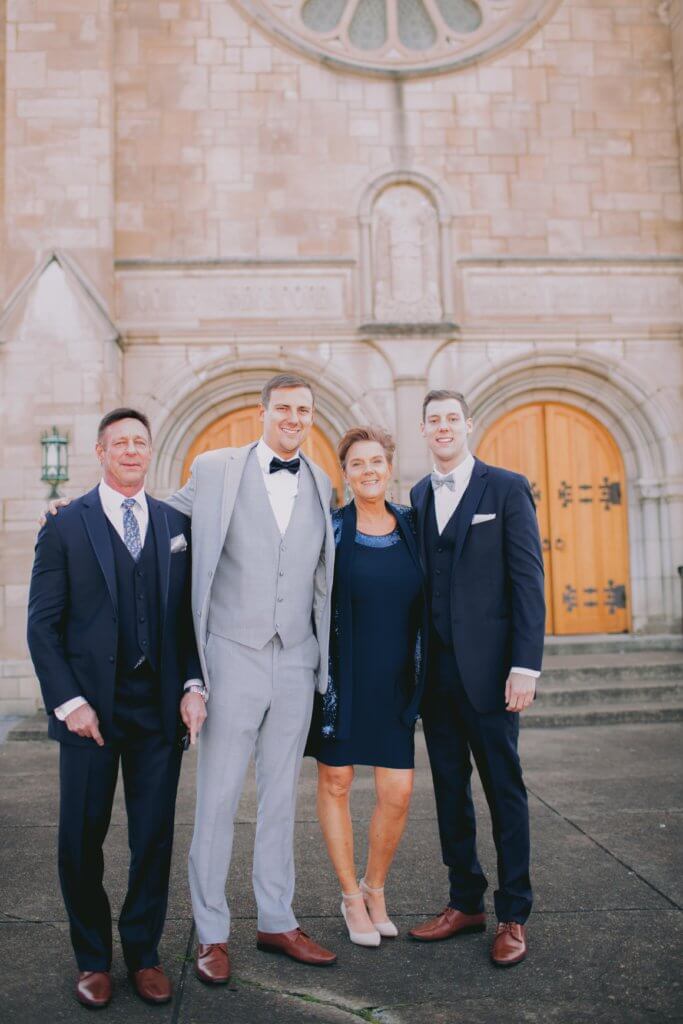 Meanwhile, at the ceremony venue, Janna Fowler with All About Weddings was quickly working to ensure everything was going off without a hitch. The guys and girls each arrived and got into position. There weren't many dry eyes in the church as Erica and her father walked down the aisle. Truly, there was so much happiness in the room!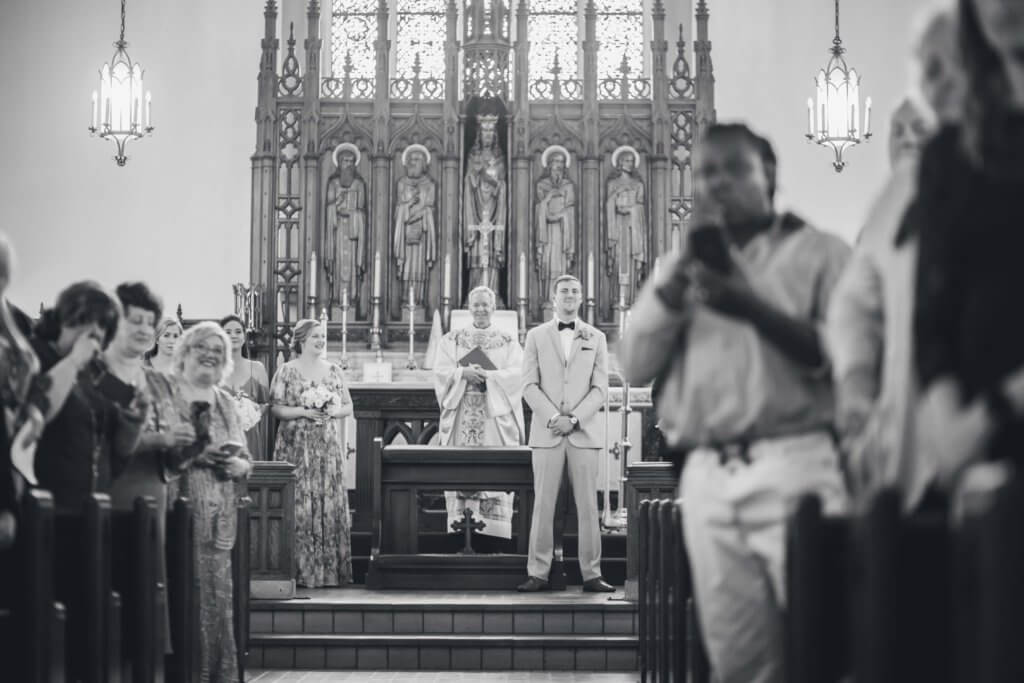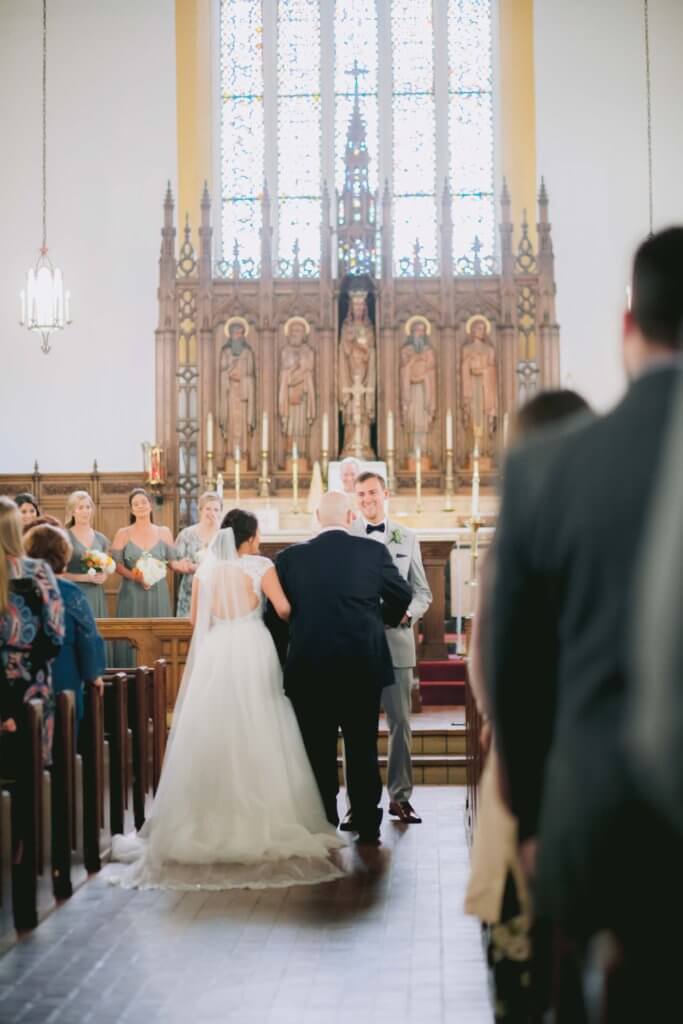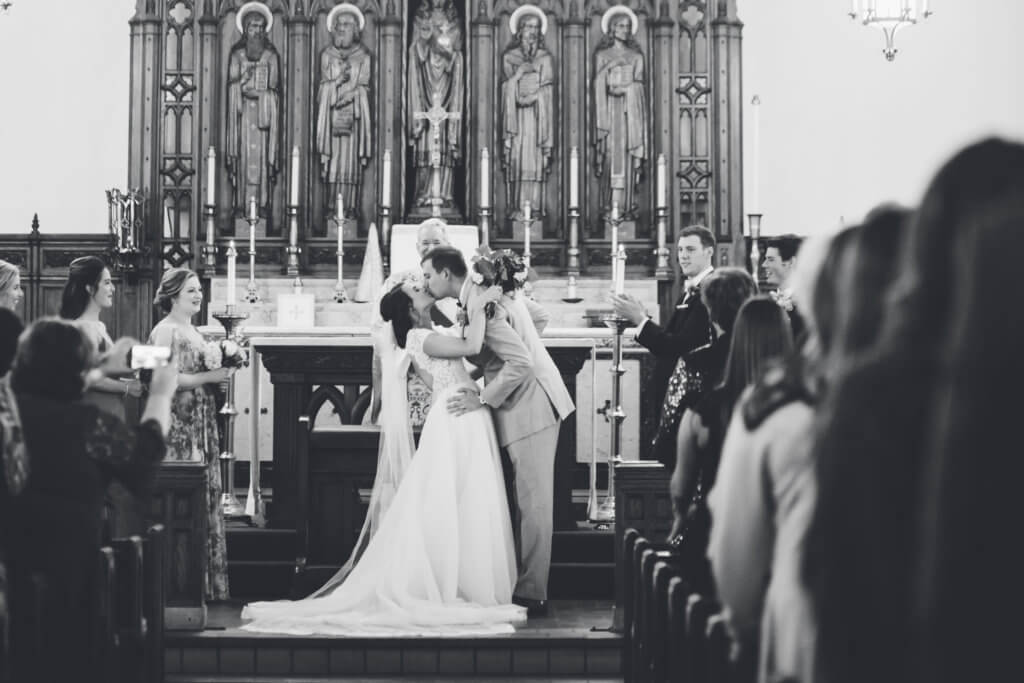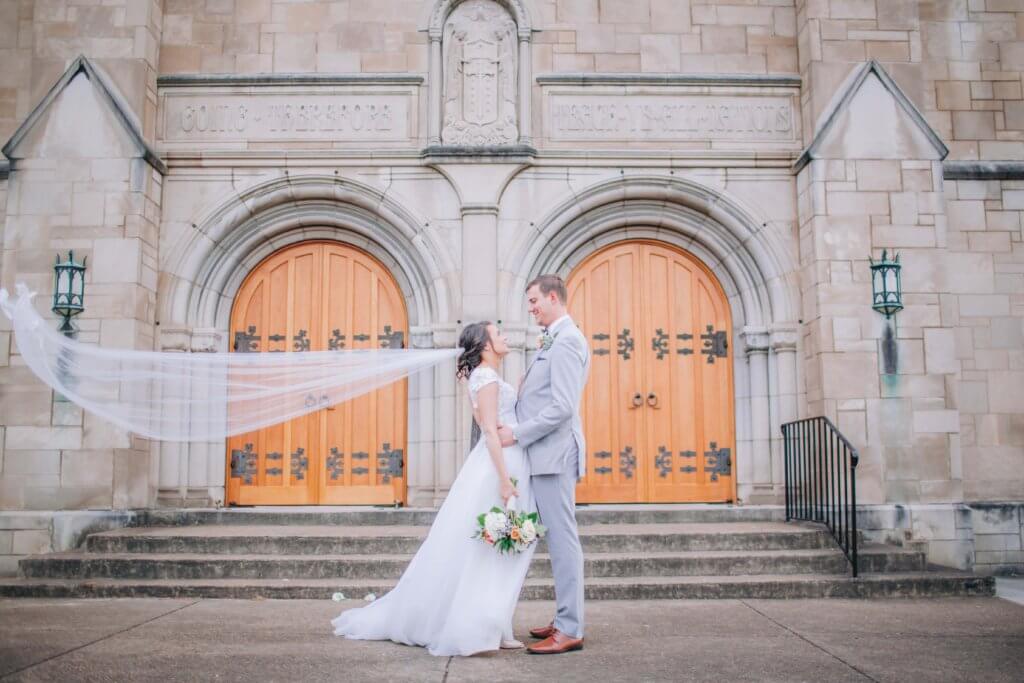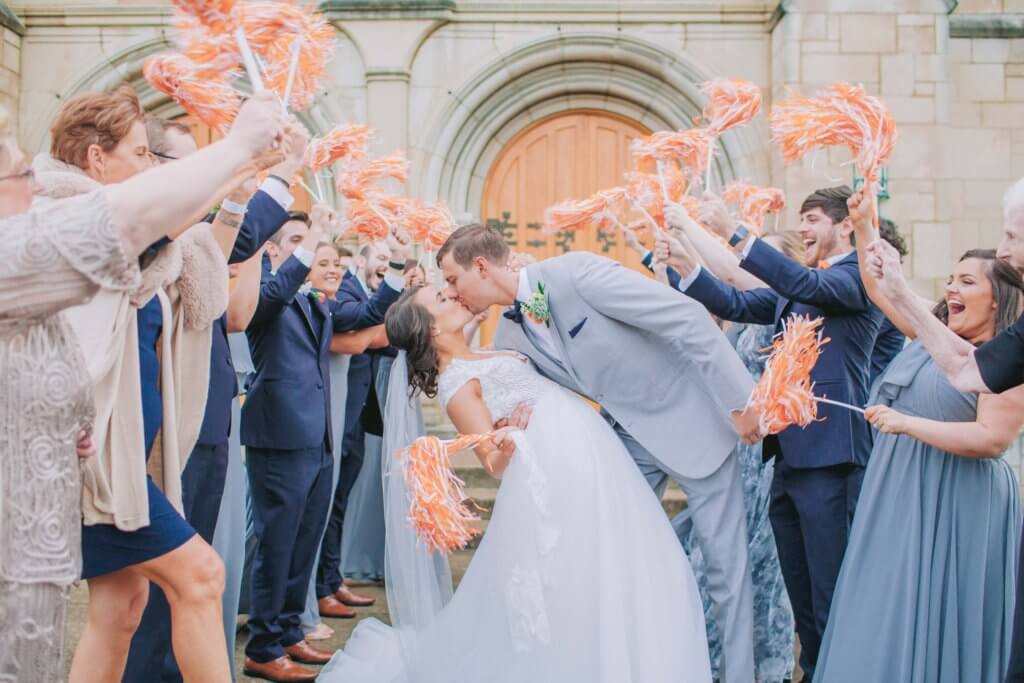 Neyland Stadium Reception
After a fun trip around Knoxville in a trolley, the bridal party and families arrived at Neyland Stadium ready to celebrate! Coupled with DJ Jim Ogle of Ogle Entertainment, they couldn't help but dance! As Jim put it, "the bridal party was electric!" and we couldn't agree more. Again, we loved every moment of this unique wedding day. And we can't thank Erica & Jordan enough for honoring us with the opportunity to be a part of it. We wish all the best to you guys! And Go Vols!