There are so many beautiful moments to share from Rachael & Austin's Villa de l'amour wedding, that I really felt I needed to share this wedding in segments. One blog post could not do it justice. So today, we are starting with the bridal session portion of the day! When clients book our extended package, we are always able to do so much more on the wedding day than just capture what's playing out normally. We are able to do bridal sessions the day of, and really get creative with dress shots like these below! We are also able to get more creative in general, which is ALWAYS a bonus for couples and their photos 🙂 Truly, this Villa de l'amour bridal session shows off Rachael's beauty, as well as the beauty of her dress, and the venue itself.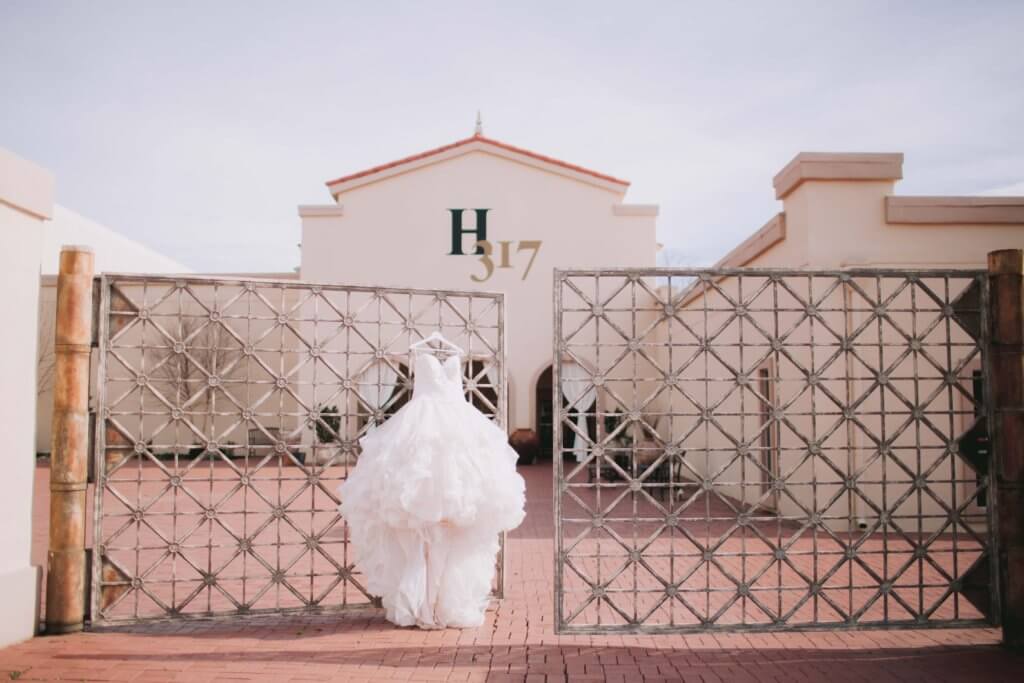 This was our second time photographing at this lovely wedding venue. You may remember seeing this other stunning wedding at Villa de l'amour that we photographed in the late Summer/early Fall!
Villa de l'amour High Point NC
Not only is Villa de l'amour beautiful outside, it's beautiful inside as well. They really take into consideration that brides have their photos taken while getting ready. Their BEAUTIFUL bridal suite is probably one of the prettiest we've photographed in. And it's definitely the most photogenic. Everyone loved the big white flowers on the wall. SO pretty as a backdrop.
We also love Rachael's beautiful dress, purchased at
Southern Bride in Yadkinville, NC
.
Her hair & makeup were done by the groom's mother at Indulgences Salon! How sweet is that?!
We also can't forget to mention that these BEAUTIFUL flowers were by Youngs Florist in Kernersville, NC. We love how the pops of color just accentuated the entire look of the day.
We hope you have enjoyed this Villa de l'amour bridal session, from this beautiful Villa de l'amour wedding!